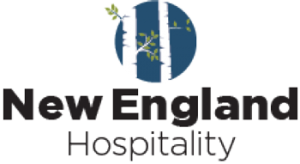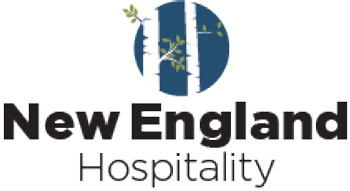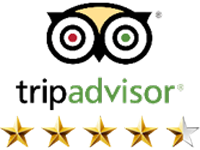 New England Hospitality is dedicated to excellence in service, helping you to create the perfect getaway in the beautiful New England states.
New England Hospitality is a family-owned and operated collection of hotels throughout New England. NEH was founded in 2002 with the purchase of our first hotel, the Essex Street Inn, located in Newburyport, MA.
Over the years, our vision has not changed: it is our desire to serve our valued guests and our community with pride and a dedication to service. From eclectic downtown Newburyport to the White Mountains of New Hampshire to the stunning scenery of central Maine, we have your lodging needs covered.
Meet Our Team
Find Out Who's Who at New England Hospitality
John & Lori Guertin
John Guertin knows what it means to build a business from the ground up. His experience has included such divergent aspects of the real estate industry as hands-on building construction and management of hotels, resorts, and marinas.
Along with his wife Lori, John has pursued a life of giving back to the community. For example, in gratitude to the physicians and staff at Massachusetts General Hospital who helped him regain the ability to walk as a child, John and Lori have lent generous support to the MGH fund. In 2007, the pediatric orthopedic waiting room at MGH was named in their honor. Further, John starts each week by climbing the 294 steps of Boston's Bunker Hill Monument. Why? Once, he could not take even one step; he's now determined to use the gift he's been given.
John and Lori have also joined forces with the Veterans Northeast Outreach Center to sponsor the "Mattress a Month for Vets" program, which provides comfortable bedding for the families of veterans in need.
Stephen Leonard
Driven by a passion for the Hospitality business, Stephen Leonard has been with New England Hospitality since 2016.  
Stephen began his career in hospitality as a dishwasher at a family restaurant at the age of 14. He attended Newbury College and the University of Massachusetts at Amherst to study Hotel, Restaurant, and Travel Administration.
Stephen resides in Billerica, MA with his wife Michelle and two sons, Conor and Cameron. Stephen enjoys volunteering, coaching youth sports, sitting on the Little League Board of Directors, and working closely with numerous Veterans groups.
Giving back to the community is an ethos he shares with John and Lori. These core values are what make our hotels a special place to stay and work.

A Great Time!

"We had a great time at the Razor fest 2017. Royalty Inn was very accommodating for this huge event. Thank you."
Brad Fortin – Barton VT
Beautiful Place!

"Beautiful place, great staff, I would recommend this place to anyone who has a love for the mountains!."
Shayna Joyce
A Great Time!

"I left my car in the lot and didn't have to use it again until I was leaving for home! We walked to lovely restaurants and shops""
Linda
Very Well Kept

"The suite was very well kept. Nice furnishings. And a well setup kitchenette."
Daniel
NEW ENGLAND HOSPITALITY
PO Box 70
East Kingston, NH 03827
info@newenglandhospitality.com