Our Commitment To Clean

Learn More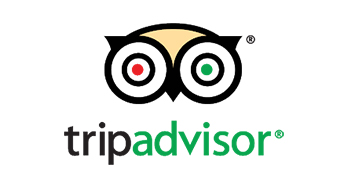 Here's What Some of our Tripadvisor Reviewer's are Saying
"Historical Colonial Home"

"We were very impressed with how well this beautiful 1800s home was restored and renovated to be used as an inn. Plenty of period details quality craftsmanship. The beds were very comfortable and our mini suite was filled with plenty of conveniences. Nestled on a quiet residential street in Newburyport Massachusetts. Within walking distance of everything. This is a great destination."
sjw61178
"Great Simple Inn Right Downtown"

"Essex inn is a block off of the main downtown of Newburyport. Walkable to great food, shopping, and the river makes Essex inn a perfect getaway. The room was very clean, and additional precautions for COVID were clearly explained. Room was simple but just what I wanted for my stay."
julian_TAName
"Wonderful Experience times 2"

"We made a random choice to stay in Newburyport, Mass after touring Gloucester. What a treat! The beauty of the historic building decorated with period antiques felt more like a Bed and Breakfast than a hotel. The staff was helpful and very pleasant. We hated to leave but we were on our way to Maine. So, when traveling home we decided to stay there again and had the time and good weather to enjoy a walk through the quaint town, strolling along the boardwalk and dining at Michael's Harborside. We would definitely plan our next trip in that area around staying at the Essex Inn. It was wonderful!"
g00dchild
"Place is Awesome"

"I can't think of ANY other place you would want to stay at in Newburyport. So quiet, so accommodating, so nice. We booked a room on Booking.com, I called to confirm, and they said "the room you booked is small". They ended up giving us a 2 floor suite!! PLACE IS AWESOME."
John P.
"Warm and inviting"

"Friendly staff who are always available and on site. Rooms are thoroughly cleaned and sanitized. I have had a great experience staying at Essex Street Inn, several times this year. The location is close to everything … you can walk everywhere in town or take a drive to local beaches and nature trails, and other scenic towns. They provide a good "take away" selection of breakfast options in the morning due to COVID. My first choice when in Newburyport."
jm p
"Perfectly Located"

"Great weekend with friends in Newburyport and the Essex Street Inn was perfectly located so we could walk to all we want to see and enjoy! The Inn, the rooms and it's staff made our weekend perfect! Highly recommend the Essex Street Inn."
Lynn G.
"Quality"

"Great Price Great location Great Service Booked last minute and was very surprised by the room size HUGE Every amenity I needed and more I watched the housekeeping taking extra steps to assure the rooms are clean."
Michelle.
"Saved The Day"

"We had reservations at another motel chain and it was a disaster! We looked up at Choice Hotels and found this Quality Inn! Booked a room online and drove straight there! They got us into a room right away! They saved the day!!! I was so frustrated and upset about what had happened at the precious motel but the front desk gal listen and was so kind, calming and helpful! I'm sorry I didn't get her name. The whole staff was amazing! The room was clean! There is a sign in the room stating no vape , no cigs, no weed or there would be a $250 fine! Yes! Because that wasn't the case at the previous place we left. The bathroom was huge and nice! I can't think of one bad thing about the room! The breakfast the next morning had a nice variety and the area was nice and clean! The whole staff was always kind and helpful during our stay. I would highly recommend this Quality Inn & Suites!"
Wanda.
"Welcoming And Fun!"

"From the moment you check in you are laughing because Mike at the front desk is so welcoming and fun! The accommodations were great and so was the location. Breakfast is Covid friendly as you put in your selections the night before with a pick-up time. It's a true continental breakfast, so if you want more, take a walk to the Cafe in the Town Square."
Wanda.

A Great Time!

"We had a great time at the Razor fest 2017. Royalty Inn was very accommodating for this huge event. Thank you."
Brad Fortin – Barton VT
Beautiful Place!

"Beautiful place, great staff, I would recommend this place to anyone who has a love for the mountains!."
Shayna Joyce
A Great Time!

"I left my car in the lot and didn't have to use it again until I was leaving for home! We walked to lovely restaurants and shops""
Linda
Very Well Kept

"The suite was very well kept. Nice furnishings. And a well setup kitchenette."
Daniel


107 US Route 1
Freeport, Maine
04032-7002

1777 Washington St N, Building B, Auburn, ME, 04210-3847, US

1777 Washington St., Building A,
Auburn, ME, 04210, US

738 Main Street, South Portland,
ME, 04106, US