Our Commitment To Clean

Learn More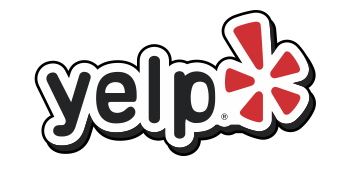 Here's What Some of our Yelp Reviewer's are Saying
"Quality"

"Great Price Great location Great Service Booked last minute and was very surprised by the room size HUGE
Every amenity I needed and more I watched the housekeeping taking extra steps to assure the rooms are clean"
Michelle
"Saved The Day"

"We had reservations at another motel chain and it was a disaster! We looked up at Choice Hotels and found this Quality Inn! Booked a room online and drove straight there! They got us into a room right away! They saved the day!!! I was so frustrated and upset about what had happened at the precious motel but the front desk gal listen and was so kind, calming and helpful! I'm sorry I didn't get her name. The whole staff was amazing! The room was clean! There is a sign in the room stating no vape , no cigs, no weed or there would be a $250 fine! Yes! Because that wasn't the case at the previous place we left. The bathroom was huge and nice! I can't think of one bad thing about the room! The breakfast the next morning had a nice variety and the area was nice and clean! The whole staff was always kind and helpful during our stay. I would highly recommend this Quality Inn & Suites!"
Wanda
"Staff are Tremendous"

"The staff are tremendous. They all do their utmost to ensure the stay is of the best quality, and they are happy to fulfill guest requests."

  David H.
"Great Location"

"Great location.  Great price.  And much better than I expected.   Folks at check-in were friendly.  The room had 2 queens, and a foldout sofa, with plenty of room for two adults and 4 children.  It was completely booked on a summer night and was quiet all night long.  Air conditioners were in good working condition, beds were comfortable (except the foldout), bedding was clean and crisp, and our room seemed to be in a relatively new, renovated condition.  Bathroom a little small, but the TVs were better than most places we have stayed.  Those are strange, but acceptable offsets for my family.   Full-size apartment type refrigerator is very nice. There is also a sink and hot plate.  Breakfast was included, but kind of displayed in a small eating area off the lobby. The breakfast appeared to be slightly above continental, so my family did not invade that space and passed it up, although the front desk did tell me it had eggs, sausage, muffins, bagels, cereal, and waffles.   I would keep this on the recommended list, but only if you can get the large room for under $200 (summer pricing)"

  David W.
"The Staff Made You Feel At Home"

"This has to probably be my most favorite hotel of all time! Not only does it offer interesting historical value, but the staff were the friendliest I've ever encountered and the "room" (if you can call it that – it was more like a fancy condo lol) was immaculate, huge, well decorated, cozy…for lack of a better word, perfect!
For starters – the staff – if you are looking for staff that make you feel at home and go above and beyond, they're here. Especially Mary – she was the evening/night staff when I checked in and I felt like I was staying with family bc she was so kind and warm! It was awesome – she made my day!
The grounds have several buildings – I stayed in the blue one, built back in the late 1700s and called the Captain James Kettell House. For parking, they give you a paper to put on your dashboard and you can park either on the side, on the street out front or in the back. The spaces are somewhat limited but I didn't have any issues finding a spot and some spots are even covered.
My king bed suite was two stories of living space with two whole bathrooms and a full kitchen – but the best part was the private rooftop balcony seating area just a few steps up from the bedroom! So the layout is that the kitchen, bathroom and living room are down, bedroom and bathroom up and then the rooftop balcony up one more (but only a few stairs for the balcony).
The kitchen was stocked with anything you could possibly need, including a Keurig for coffee. One bathroom was right off the kitchen and had a shower. The other bathroom was upstairs joined with the bedroom and had a shower and a MASSIVE jetted tub! The bedroom was also huge and the bed was so comfortable! My only complaint was that the AC wasn't that great – but all I had to do was open the windows and it was perfectly cool enough.
The living room was right off the kitchen and had a gas fireplace that was so easy to operate (just flip the switch) – and it generated quite a bit of heat almost immediately! Not to mention the great ambiance!
They do provide a grab-and-go breakfast …muffins, cereal, yogurts, oatmeal (heat in the microwave types), juices, water etc. So there was ample choice and a good start for the day! Oh and if you want ice, they have pre-bagged ice available upon request (Covid safety).
I was only lucky enough to stay one night unfortunately…I can't wait to come back and spend more time staying here and exploring the quaint little town!"
Hannah S.
"A Perfect Stay"

"It was a perfect stay. My boyfriend and I came into town last minute, the Essex was welcoming and informative, quiet and quaint. Perfect location just off the Main Street. We will stay again if ever back in Town."
Jennel N.
"Great Location"

"Perfect place to stay for a weekend in Newburyport. Great location, within walking distance to downtown. The Inn had parking which was great. Super clean, friendly staff, nice rooms. We got upgraded to the suite which was awesome. Will definitely be staying here again!"
Nicole D.
"Place is Awesome"

"I can't think of ANY other place you would want to stay at in Newburyport. So quiet, so accommodating, so nice. We booked a room on Booking.com, I called to confirm, and they said "the room you booked is small". They ended up giving us a 2 floor suite!! PLACE IS AWESOME."
John P.
"Comfortable Place To Stay"

"This is a quiet, accommodating, clean, comfortable place to stay.  We stayed in one of the two floor suites which had a full kitchen, gas fire place, balcony and TWO full bathrooms, one on each floor.  It's within walking distance from the downtown shops and restaurants.  I could easily do a long term stay here."
Patrick M.
"Perfectly Located"

"Great weekend with friends in Newburyport and the Essex Street Inn was perfectly located so we could walk to all we want to see and enjoy! The Inn, the rooms and it's staff made our weekend perfect! Highly recommend the Essex Street Inn."
Lynn G..
"Our Needs Were Met"

"So for Quality Inn I cant complain, it's not a top notch hotel, but it's also not a crappy hotel either. This hotel is right off 295/1 South in South Portland (next to Best Western). For summer time on a Monday I paid under $130 for a 1 night stay–cheap for Portland.
The staff was attentive to making sure our needs were met, there was plenty of breakfast food & the hotel room was in great shape. The hallway decor was a tad bit outdated but all in all, we had a good first time experience. Oh ps: the hotel is 7 mins from my husband's new job. Added bonus!"

  Rebecca J.

A Great Time!

"We had a great time at the Razor fest 2017. Royalty Inn was very accommodating for this huge event. Thank you."
Brad Fortin – Barton VT
Beautiful Place!

"Beautiful place, great staff, I would recommend this place to anyone who has a love for the mountains!."
Shayna Joyce
A Great Time!

"I left my car in the lot and didn't have to use it again until I was leaving for home! We walked to lovely restaurants and shops""
Linda
Very Well Kept

"The suite was very well kept. Nice furnishings. And a well setup kitchenette."
Daniel


107 US Route 1
Freeport, Maine
04032-7002

1777 Washington St N, Building B, Auburn, ME, 04210-3847, US

1777 Washington St., Building A,
Auburn, ME, 04210, US

738 Main Street, South Portland,
ME, 04106, US