Our Rewards Program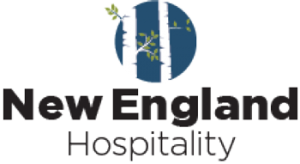 Adventure By Day. Comfort By Night.
When you stay at a New England Hospitality property, simply present your card and we will automatically track your purchases and points and you will earn points toward a loyalty certificates that can be used on your next visit. For every 400 points you earn (one per dollar spent), you will receive a $50 rewards certificate to use on a future stay. (Rewards certificates cannot be combined with other specials or discounted prices. You may, however, earn points on every stay.)
PLUS, you will earn a $50 bonus coupon — just for signing up below! So, watch your mailbox for your $50 BONUS COUPON!
You can keep track of your points by signing up at www.myownrewards.com. And, you can earn extra points a variety of ways, like by submitting online reviews and providing and keeping your email address up to date.
It's free! So, get started today and save on your next visit.

A Great Time!

"We had a great time at the Razor fest 2017. Royalty Inn was very accommodating for this huge event. Thank you."
Brad Fortin – Barton VT
Beautiful Place!

"Beautiful place, great staff, I would recommend this place to anyone who has a love for the mountains!."
Shayna Joyce
A Great Time!

"I left my car in the lot and didn't have to use it again until I was leaving for home! We walked to lovely restaurants and shops""
Linda
Very Well Kept

"The suite was very well kept. Nice furnishings. And a well setup kitchenette."
Daniel