Our Commitment To Clean

Learn More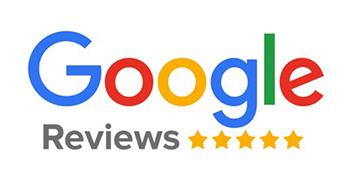 Here's What Some of our Google Reviewer's are Saying
"Would Highly Recommend"

"Exceptionally clean, we stayed in the suite, would highly recommend. There is also another area, living room with kitchenette, fridge , top stove, dishwasher, eating utensils including plates & glasses, table for 2 with couch & tv"
Tracy Lewis
"Clean Rooms"

"Great friendly hotel. Continental breakfast, clean rooms and good rates."
Lee Colletta
"Very Clean Hotel"

"Very clean hotel would highly recommend it to anyone wanting somewhere to stay over a weekend. Has a nice heater/air conditioner and cable and usb chargers in the lamps!!"
SteakthyExpert
"Comfortable Beds"

"Beautiful rooms with very comfortable beds too.."

  Crystal Hillard
"Highly Recommended"

"The king suite with Jacuzzi tub is the best. Highly recommended. Clean, safe rooms. All in all, a great time. We are booked for next weekend already."
Joe Willis
"True Retreat"

"The newly finished rooms were amazing. Makes you feel like its a true retreat."
Savvy Trucker
"Best Place I Have Stayed"

"For the price, best place I have stayed. My room newly renovated. Lobby and breakfast area very nice. If looking for value, this hotel a winner.."

  L Ga
"Friendly & Polite"

"Beds are comfy. Had to make a last minute stop because of truck issues and did not have to wait to get a room. Service was friendly and polite"
KristyLee Welcha
"Clean"

"Room was clean & comfortable"

  Eric Thomas
"Beautiful & Clean"

"Beautiful and clean, I was there on a tour trip with husband and child .our room was very clean I love that when I stay at hotels.customer services was great. Close by was a store I was able to buy my needs wonderful..they had pool.and complimentary breakfast. Great hotel to stay"

  Maria Ariasa
"Rooms Were Clean"

"Employees were amazing and breakfast was hot and ready to go. Rooms were clean."
Fel Mga

A Great Time!

"We had a great time at the Razor fest 2017. Royalty Inn was very accommodating for this huge event. Thank you."
Brad Fortin – Barton VT
Beautiful Place!

"Beautiful place, great staff, I would recommend this place to anyone who has a love for the mountains!."
Shayna Joyce
A Great Time!

"I left my car in the lot and didn't have to use it again until I was leaving for home! We walked to lovely restaurants and shops""
Linda
Very Well Kept

"The suite was very well kept. Nice furnishings. And a well setup kitchenette."
Daniel


107 US Route 1
Freeport, Maine
04032-7002

1777 Washington St N, Building B, Auburn, ME, 04210-3847, US

1777 Washington St., Building A,
Auburn, ME, 04210, US

738 Main Street, South Portland,
ME, 04106, US