Our Commitment To Clean

Learn More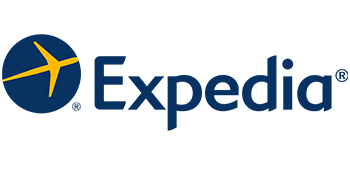 Here's What Some of our Expedia Reviewer's are Saying
"Pleasant Stay"

"Had a pleasant stay. Hotel staff was courteous and all was well. Would stay there again"
Happy Guest
"Lovely Stay"

"We had a lovely stay. The room was clean and the staff here friendly and helpful."
Happy Guest
"Clean, Comfortable"

"Clean, comfortable, safe at a really great price. Location was perfect, right in the downtown area with great dinner options."
Nick
"Very Clean"

"The room was very clean and the staff was very nice. I would definitely stay here again."
Happy Guest
"Friendly & Quiet"

"Very clean pet friendly and quiet. Staff was very accommodating. Brought towels and a new tv remote as soon as we asked for them"
Happy Guest
"Beautiful View"

"Convenient location to food, shopping, and resort. Beautiful view from our room."
Happy Guest
"Passes to Local Attractions"

"They gave passes to local attractions like the athletic club. That was a really nice addition."
Happy Guest
"Great Views"

"Such a cute place to stay with great views. Was there for a just an overnight stay but will be back!"
Happy Guest
"Would Stay Again!"

"We stayed at the Valley Inn and it worked out nicely. There is five of us and we had a nice condo with second floor and full kitchen, nice view. Staff were very nice accommodating. A few small fix it issues, but nothing serious, and we were all comfortable. We were able to continue having our boys stay remote for school, and enjoy some time away from home to ski. Location was just right, in the middle of the "village" like area and short drive to mountain, and town square. We would stay again!"
Happy Guest

A Great Time!

"We had a great time at the Razor fest 2017. Royalty Inn was very accommodating for this huge event. Thank you."
Brad Fortin – Barton VT
Beautiful Place!

"Beautiful place, great staff, I would recommend this place to anyone who has a love for the mountains!."
Shayna Joyce
A Great Time!

"I left my car in the lot and didn't have to use it again until I was leaving for home! We walked to lovely restaurants and shops""
Linda
Very Well Kept

"The suite was very well kept. Nice furnishings. And a well setup kitchenette."
Daniel


107 US Route 1
Freeport, Maine
04032-7002

1777 Washington St N, Building B, Auburn, ME, 04210-3847, US

1777 Washington St., Building A,
Auburn, ME, 04210, US

738 Main Street, South Portland,
ME, 04106, US