Our Commitment To Clean

Learn More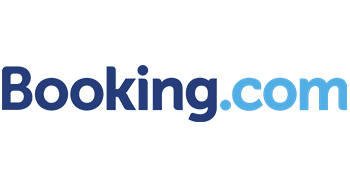 Here's What Some of our Booking.com Reviewer's are Saying
"Perfect Location"

"We loved the location, and coziness of the room! It made for a wonderful weekend getaway. Disliked · There was very little to not appreciate about the property! The location, room and staff were wonderful!"
Amanda
"Location Location LOCATION!"

"Ummmmm, LOCATION! It was ideal and the best value I could find anywhere. Disliked  · Nothing. I slept like a baby after bouncing around the awesome restaurants in the area"
Dan
"When we Travel to NBPT, we Almost Always Stay Here!"

"Comfortable, nice appointed older inn….friendly, helpful staff, excellent COVID concern/plan…great location, always predictable"
Carole
"Exceptional"

"The receptionist looked up and printed out directions to Crane Beach for us! This was so helpful. My friend accidently left her earrings at the Inn and I got a call saying earrings were found. Wow, honest staff with integrity. The earrings are going to be mailed to me. Thank you!! Fabulous location and restaurants, cozy, safe Inn with wonderful staff."
Lisa
"Will Def Be Back, Likely Off Season, But Hoping in the Next Couple Weeks as Well<br /> "

"location, location, location…. downtown, Parker RIver Wildlife Refuge, love the ride along coast to Portsmouth, NH or south to Manchester by the Sea!"
Douglas
"Beautiful Anniversary Getaway"

"One of my coworkers had recommended this place and we couldn't have been more happy! Newburyport is such a cute, quaint town and we will def be back! The employees were very friendly! Our room was very nice with the jacuzzi tub and fireplace. The bed was very comfortable. The Inn is very close to the shops which was great. We didnt have the breakfast at the inn because we wanted to get breakfast around town. All in all, our anniversary getaway was a success!!! Thank you Essex Street Inn!."
Talia
"Overall Great Stay"

"The gentleman at the front desk was so helpful with such a great personality! The room was outdated a bit but was very spacious! Clean! Comfortable! It was an overall great stay and I'd do it again!"
Happy Guest
"Great Value and Great People"

"This is a part of the Waterville Valley Village. Staying here allowed us access to all amenities including athletic club, which has indoor pool and hot tubs, weight room and locker rooms. Great value and great people. Breakfast was included, but due to COVID you choose from grab and go items prior to the morning and they have it ready for you in the morning. Menu includes cereal, muffins, juice, milk, fruit cups, yogurt, Orange Juice, Apple Juice. Several restaurants are close by, within walking distance or in bad weather, very short drive."
Happy Guest

A Great Time!

"We had a great time at the Razor fest 2017. Royalty Inn was very accommodating for this huge event. Thank you."
Brad Fortin – Barton VT
Beautiful Place!

"Beautiful place, great staff, I would recommend this place to anyone who has a love for the mountains!."
Shayna Joyce
A Great Time!

"I left my car in the lot and didn't have to use it again until I was leaving for home! We walked to lovely restaurants and shops""
Linda
Very Well Kept

"The suite was very well kept. Nice furnishings. And a well setup kitchenette."
Daniel


107 US Route 1
Freeport, Maine
04032-7002

1777 Washington St N, Building B, Auburn, ME, 04210-3847, US

1777 Washington St., Building A,
Auburn, ME, 04210, US

738 Main Street, South Portland,
ME, 04106, US